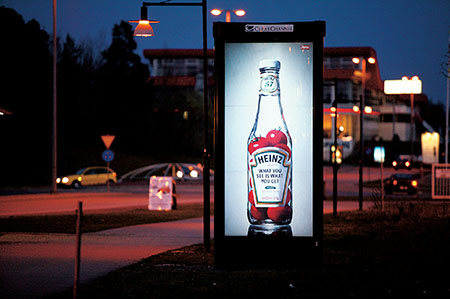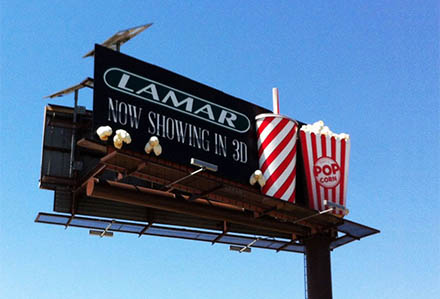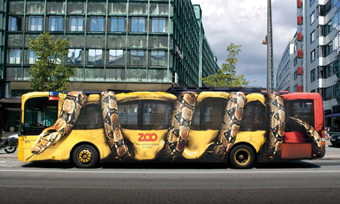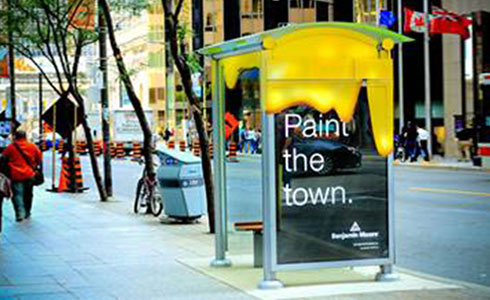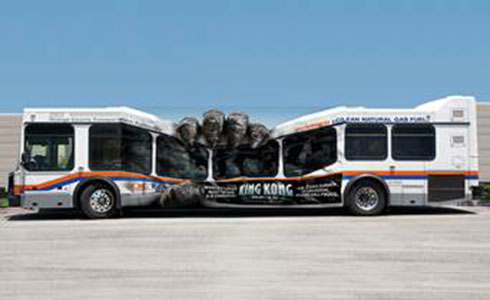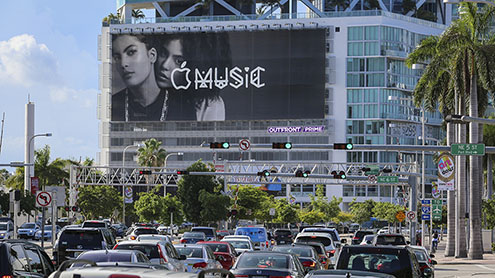 Who We Are
For more than 40 years, the Florida Outdoor Advertising Association (FOAA) has been working to represent the interests of the outdoor advertising industry before local governments, at the regulatory level, and in the Florida Legislature.
If you are in the dynamic business of outdoor advertising or have a related interest, the FOAA is your advocate in Florida. For professional representation, information on current issues, business and networking opportunities, special events and much more, we are there to meet your needs.
Membership
The FOAA serves as the united voice for the outdoor advertising industry in the state of Florida representing industry interests before the Florida Legislature as well as the Florida Department of Transportation. For more Member Benefits, please click here to join FOAA today!
FOAA proudly announces a preferred vendor partnership with MyOfficeProducts, the largest independent national office supplier in the US representing over 35,000 office consumable items, to help lower the operating cost of your business!

Looking to Advertise?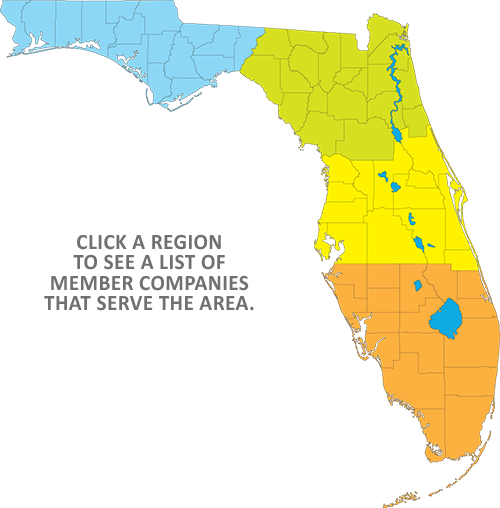 News & Events
Past Events
In the News
Upcoming Event
2017 FOAA Annual Convention
The Florida Outdoor Advertising Association cordially invites you to join us at the FOAA Annual Convention scheduled September 27-29, 2017 at the Seagate Hotel & Spa in Delray Beach, Florida. Spend a few days with other industry leaders from all over the state and engage on issues important to outdoor advertising in Florida. You'll go home with new business and networking opportunities and the latest information on current issues.
Plans are already underway to make this a memorable event filled with informative speakers and exciting special events so please join us! Please book as soon as possible as accommodations cannot be guaranteed after the cut-off date. Should you experience any difficulties when making your room reservations, please contact the FOAA office at (850) 224-5838 for assistance.
We look forward to seeing you in Delray Beach in September!
FOAA-FDEM Partnership Spotlight
The Florida Division of Emergency Management hosted its 4th Annual Public-Private Partnership Summit, "Identifying the Win-Win through Public-Private Partnerships" on January 19th - 20th in Walton County, Florida. During the two-day event, FDEM highlighted the important role private partners play prior to, during, and after a disaster. The summit included roundtable discussions and since the outdoor advertising industry offers a unique perspective regarding awareness and communication during an emergency, FOAA was invited to attend the event as a panelist to discuss our successful public-private partnership along with communication partners and emergency management officials. FDEM also featured FOAA in their program for the "Kids Get a Plan" public service campaign, which educates children on how to prepare for natural disasters. FOAA would like to extend our sincerest appreciation to our members who help make this partnership such a success!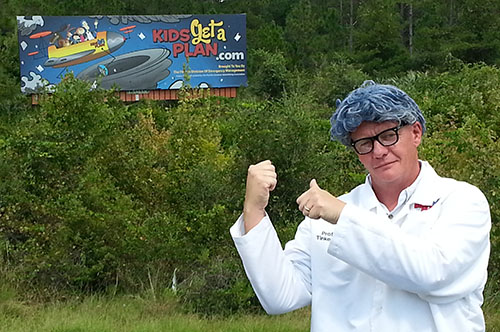 Professor Tinkermeister spots one of "Kids Get a Plan" billboards near Ft. Drum.
New Member Spotlight: Out of Home Creative (OOHC)
In October 2015, Melody Roberts launched her new company, Out of Home Creative (OOHC): an outdoor advertising design firm specializing in creating unique large format design for businesses, agencies, media buyers and out of home companies. OOHC focuses on setting your brand apart from competitors and capturing your audience's attention. They build brands that are impactful and captivating from traditional billboards, digital campaigns, transit shelters and airport displays to new non-traditional outdoor media.
What sets OOHC apart from a graphic designer?
Effective and creative outdoor advertising design is a specialized skill. During her time in the industry, Melody has seen some of the most well-known and respected ad agencies in the world struggle with designing large format out-of-home advertising. Some graphic designers will go their entire career without ever designing a billboard and when they do, they realize that the design skills they applied to small-format or online platforms don't always translate into outdoor advertising. As the former Southeast Regional Creative Director for Clear Channel Outdoor, Melody has provided direction and best practices to some of the biggest agencies and clients in the country and understands the importance of creative as a deciding factor for an outdoor advertising buy. OOHC provides unique access to specialized outdoor design experience while offering clients an original creative that will separate them from competitors.
Leave the creative process to OOHC:
With so many different out-of-home advertising media types, it can be challenging to build an advertising campaign from the ground up. Using an OOHC creative design specialist eliminates the need to vet creative concepts or waste valuable time with revisions. Whether you'd like to work directly with OOHC or have OOHC work directly with the client, a billboard design can be tailored to fit your marketing needs. For a better creative experience, use Out of Home Creative as your one-stop shop for all of your outdoor advertising design essentials.
More about OOHC's Melody Roberts:
Melody, former Southeast Regional Creative Director for Clear Channel Outdoor, has received national awards and international recognition including 2014 OBIE Finalist and 2014 Outdoor Advertising Association of Georgia 1st and 2nd creative contest winner. Her work has been featured in the Outdoor Media Association of Australia's OPEN2 edition and Out of Home Magazine. Melody received several national accolades during her tenure at Clear Channel Outdoor. She garnered the National Creative Excellence Award five times and was one of 64 out of 2,200 employees nationwide to be honored 2010 Top Performer of the Year.
If you are in need of a billboard designer or outdoor advertising creative consultant, please contact Melody at

[email protected]

and let her show you how Out of Home Creative can help generate revenue for your business. Please visit outofhomecreative.com for more services and products offered.